I was making a pair of shorts for Buddy and thought that I would share how to do this.

A pair of shorts is about the easiest thing to make. You can get creative and add a pocket to the sides or a ruffle for girls. Depending on how creative you get, but a simple pair can be made in about 30 minutes!

First you need a pattern. Any shorts pattern will do (there are lots of cheap patterns that are great!) or you can just lay a pair of shorts down and use them as your pattern, but for me I am using the "Michael" pattern by Children's Corner.

You may choose to finish the seams of the shorts many ways (serger, zigzag raw edge, french seam, or use pinking shears)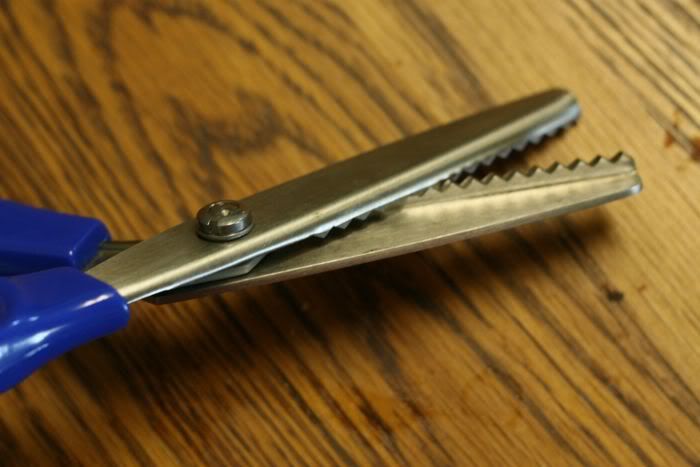 For the fast and easy pair of play shorts, I am just going to use pinking shears. These scissors create a special edge that has minimal fraying and you do not have to finish the edge with a zigzag stitch)

As you get more advanced, try to do a french seam. I need to post a "how to" on that I guess :)

First cut out the front and back pattern of the shorts. You will have 2 fronts and 2 backs that mirror each other.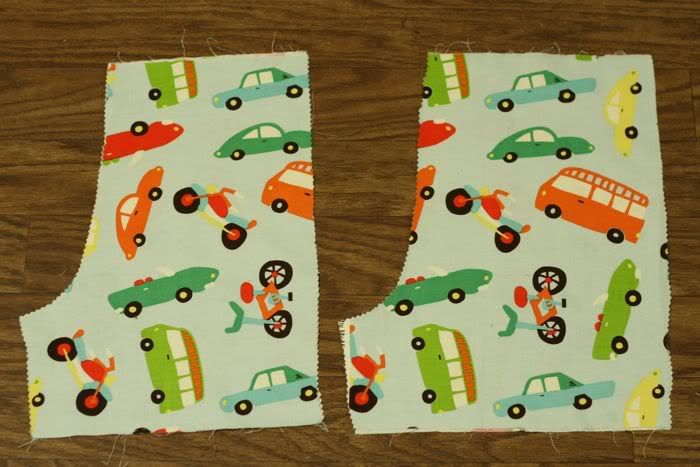 Next place right sides of the fabric together and sew down the curved side seam of the front.
Now place right sides of the fabric together and sew down the curved side seam of the back.

You will now have a front and back part to your shorts and place them right sides together.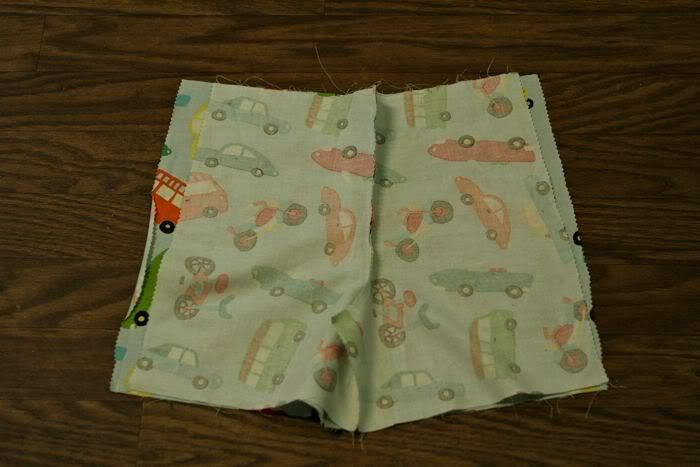 Sew down the right and and left side seams of the shorts.

Next sew the crotch (i hate that word).


You will need to use your iron next.

Iron about 1/4'' under around the bottom of the shorts and then about 1'' again. This will create the hem.


Now iron to create the casing for the elastic of the shorts by ironing 1/4'' and then about 1.25''
You should have it look something like this.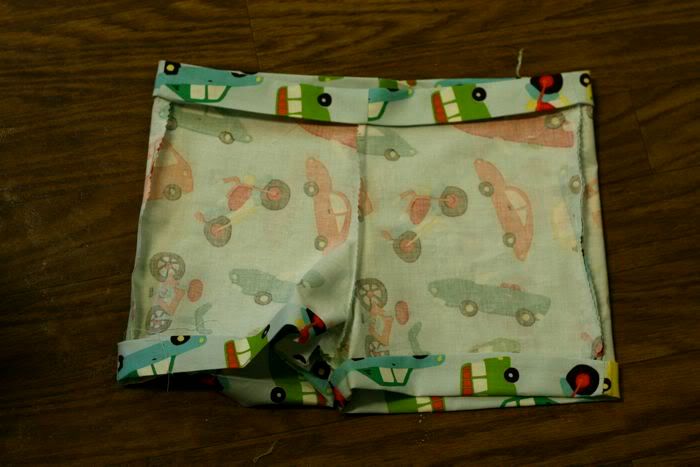 Top stitch around the edge of the hem.


Next top stitch around the waist to create the casing, leaving about 3'' opening for the elastic.

To create a more finished look topstitch along the edge of the casing at the top of the shorts.


Measure your little one's waist and subtract 2 inches for your elastic measurement. (EX. Mine was 20'', so I cut my elastic 18'' long)

Attach a safety pin, and thread the elastic through the casing.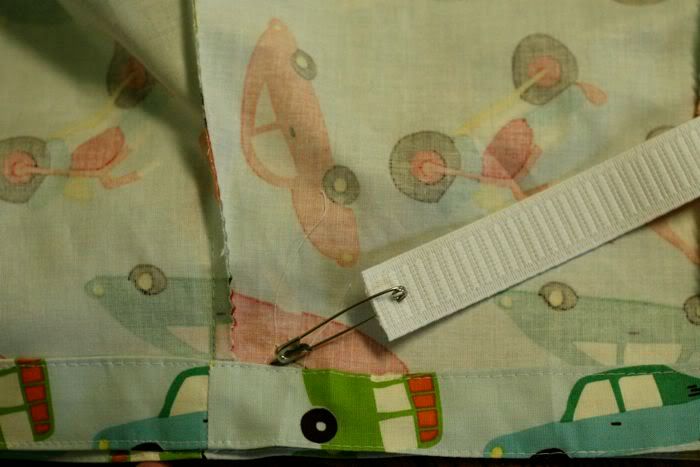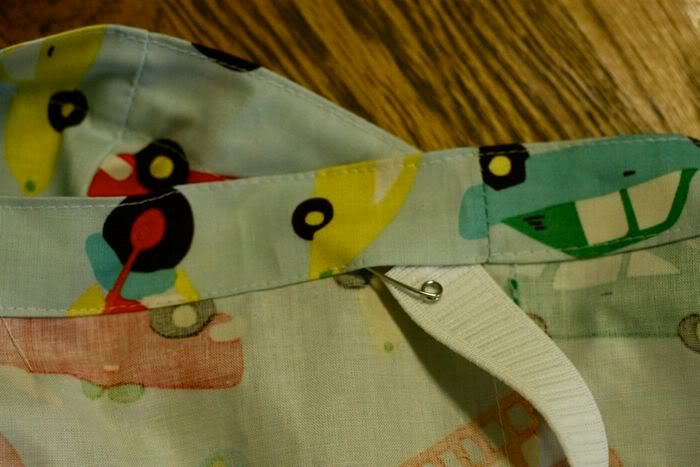 Zigzag elastic ends together.


Now close the opening by topstitching!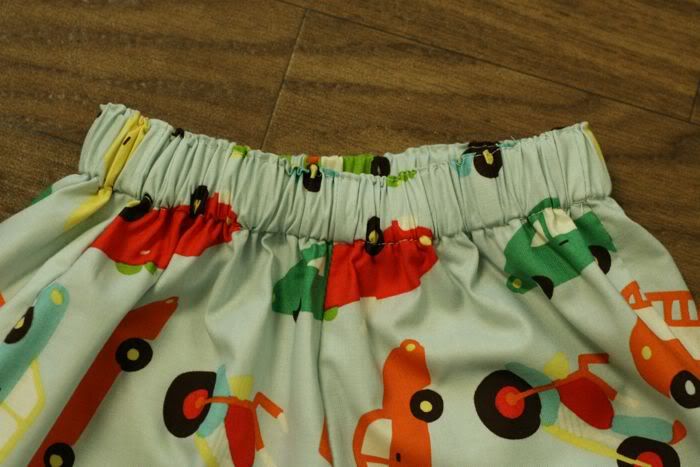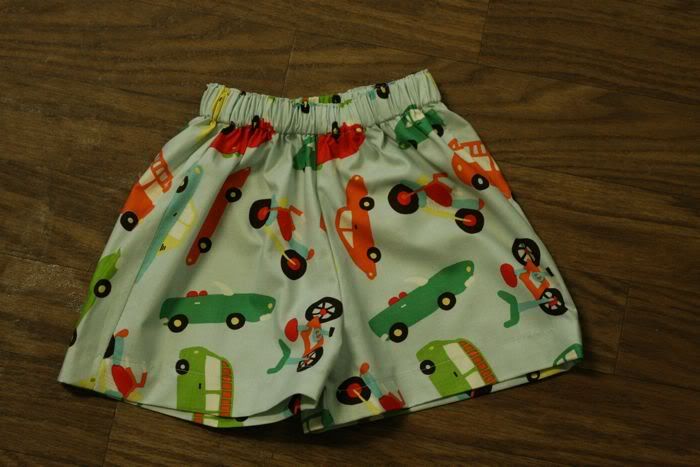 Congratulations!!! PLEASE email me if you have any questions at jamaketcham@gmail.com