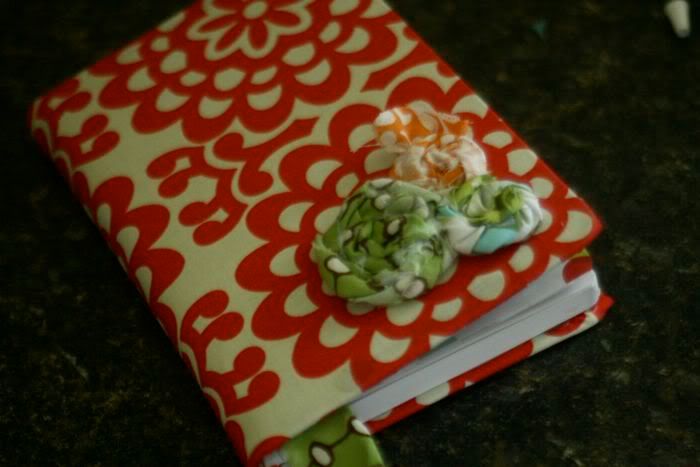 I know that the title of my site is "Cool People Sew" and I am about to paste a "no sew" project.
But hey you really don't have to sew to be cool :)
I have been brainstorming about Christmas gift ideas and working on a few projects with scrap fabric I have around the house.
Here is a great journal recover, that requires only a few things and about 30 minutes of your time...
Results are a really cute journal for a friend... you could even write a sweet note to start it off.
You will need a journal and fabric to start.
I found my journal for 3 dollars at Dollar General, but anything should do as long as it isn't a spiral.
Glue the fabric around your journal with the hot glue gun folding it around the edges.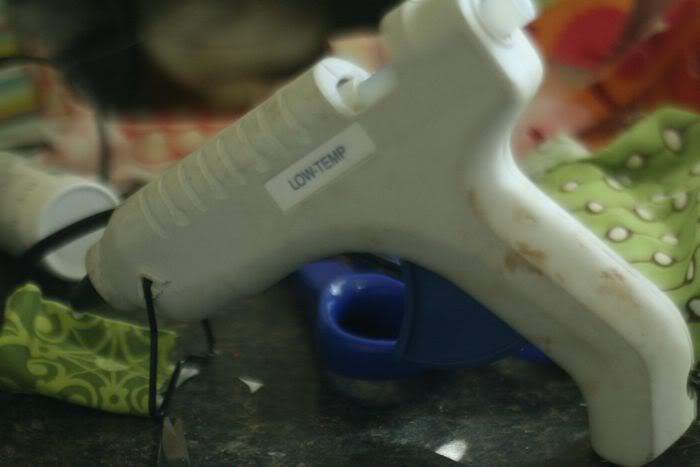 On the inside you can see where I cut scrapbook paper to cover the raw edges, but I think it could be just as cute with rough edges of fabric.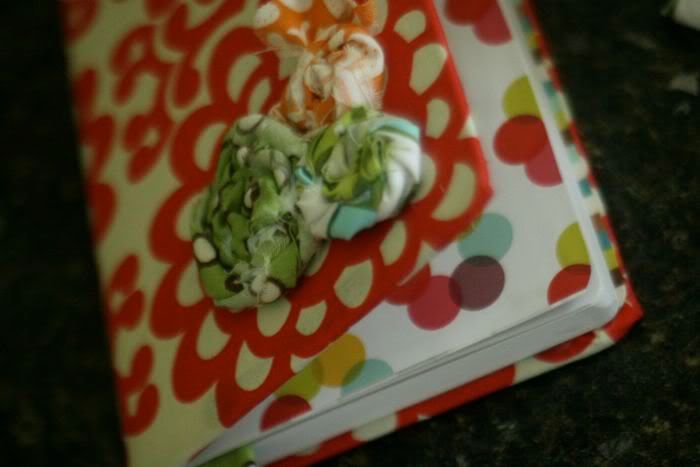 Next I cut out the ugly black page marker and replace it with a fun piece of fabric...
Just put a dollop of hot glue at the top in the binding and press your fabric in...
I use scissors to do this, so I don't get glue on my fingers... OUCH!
The best part are the rosettes on the front of the journal...
To create these you just need fabric scraps and fabric glue.
Start twisting your piece of fabric around itself in a circle.
Dab a small amount of glue as you continue to go around, creating your flower.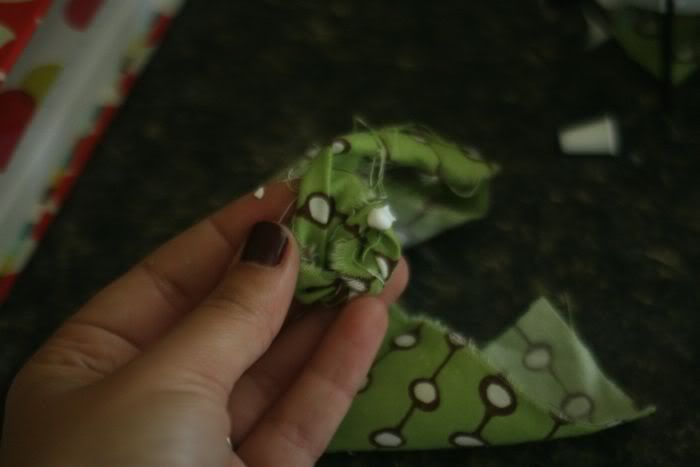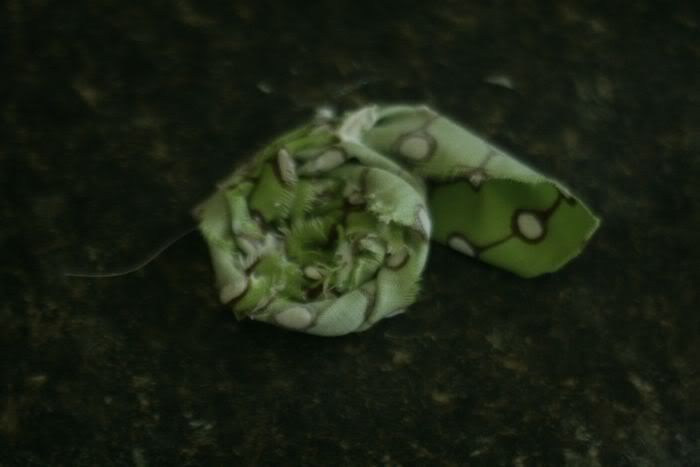 Last you place a big puddle of hot glue on the cover of your journal and plop that sucker right on.... SIMPLE RIGHT!
The glue will dry and it looks super cute!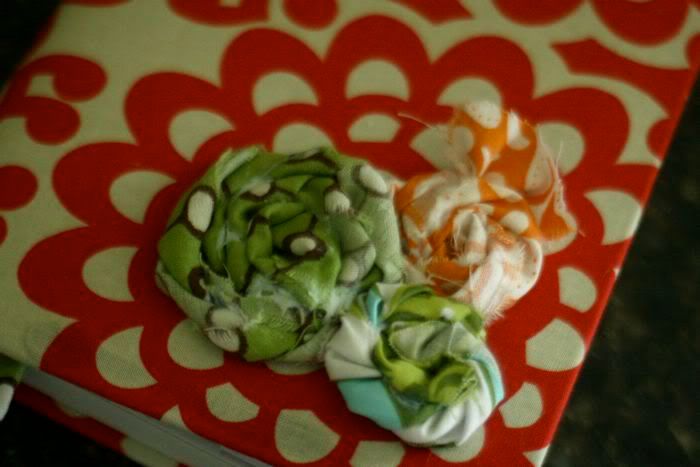 You could get really ambitious and cut a piece of felt and attach the fabric to a pin to use on your outfits or jackets!